Auditing Your Email Program
Is you email marketing in complete disarray?
Email marketing is ideal for B2B companies
Email marketing ROI is consistently better than most other channels. You know that relationship-focused email marketing is ideal for B2B companies. You know that email can help you grow your customer base and increase the value of your business.
Email is complex and constantly evolving. But…your plate's already full. Where do you find the time to review, much less optimize, your email marketing? Cloning yourself isn't an option—neither is keeping your head in the sand.
Bottom line—you need an email marketing program that will help you capture, qualify, and close leads—at scale. One that will engage your prospects and clients on a personal level. One that will put your services top of mind for when your clients need you the most.
The good news is that your email program can do all those things, and more. And, without you having to clone yourself or take a sabbatical to become an email marketing expert.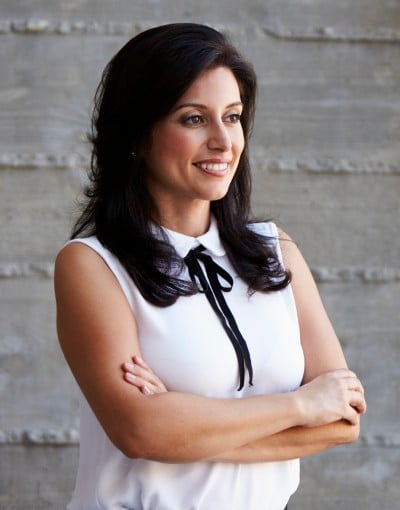 Your ultimate responsibility is to make sure your business thrives today and continues to grow tomorrow.
Email marketing—when done right—can be a crucial tool that gets you there. Email is scalable, trackable, and has a large reach. And, email not only delivers your message, it also drives conversions.
Hey, you're a smart, creative, committed entrepreneur.
And…your plate is full. You need to focus on the parts of your business where your excellence shines:
Lead and inspire your team
Build those Krazy-Glue-strong relationships with your clients
Deliver the dazzling, strategically-rooted, results-oriented client work that keeps your clients coming back for more 
Your email marketing choke points aren't smarts or willingness.
What you lack are time and resources.
And that's where I come in.
I take your underachieving email program and put it under a microscope. After a comprehensive analysis of each and every component you get a Prioritized Email Action Plan. If you're wondering what on earth that is, keep on reading.
Your Prioritized Email Action Plan
A Prioritized Email Action Plan is an actionable step-by-step blueprint that tells you where to begin. And walks you through the areas that need improvement.
Maybe everything about your current program needs a change, but maybe not.
After my review of all the components, you'll know exactly which ones are good, and which ones you'll need to update.
Because not everything in a complex system carries the same weight, this plan focuses first on the parts of your program that will have the most positive impact. So, you start seeing benefits right away! And, your email marketing improves progressively, as you go down the list, checking off tasks.
With this plan, solving your email marketing woes is no longer an unmanageable mystery. Instead, it is a well-lit road with clear and readable sign-posts. 
Imagine what you could accomplish if there was no possibility of getting lost!
Strategy & Best Practices
In this section, I take a look first at what you hope to accomplish. Then I explore if your current strategy aligns with those goals. This way, you'll have strategy recommendations that are specifically designed for your audience and your goals.
Data & Metrics
How are your emails performing? After I'm done with your numbers, you get a thorough understanding of subscriber engagement and behavior along with recommendations on how to make adjustments that deliver your desired results.
List Health & Segmentation
Are you talking to folks who actually want to hear from you? Just because someone gave their permission once, it doesn't mean they're still engaged, much less interested. My recommendations will give you intelligence on your list that will increase your deliverability.
Template Design & Rendering
Readers open more emails on mobile than on desktop. So, if your emails aren't mobile optimized, you could be losing as much as half of your audience! After my render tests, you get either peace of mind that your designs are rendering well, or an instant action item that will improve your access to your subscribers.
Campaign Performance
You can learn a lot from looking at 6-8 emails. This section looks at each individual email content (subject lines, preview text, day/time of deployment, copywriting, messaging, footer, etc.) and performance. You get a deeper understanding of which of these factors are working in your favor and which you need to revamp.
Ready for that high-performing email marketing program?
The Process
ESP Access: You give me access to your email service provider (ESP) along with the name of the specific campaign you want me to deep dive (max 6 emails in 1 campaign).
Research: I spend a maximum of 10 business days familiarizing myself with your ideal customer and conducting your audit.
Results & Prioritized Email Action Plan: Two weeks after the process started, you'll receive a link to your Prioritized Email Action Plan in the form of an Airtable document and a recorded video with your blueprint.
Follow-up Phone Call: After you have had a work week to review your plan, we'll have a 50-minute follow up call. During this call we'll go over your questions and see if you'll want my help implementing all or part of your plan.
Let's Get Started!
Email audits start at $500 (US dollars).
Turn your email program into the tool that will make your business stronger. It all starts by fixing what's broken and improving from there. You deserve a high-performing email program. Why not start today?